The final part of this series Installing Citrix XenDesktop 7. We are going to walk you through the configuration of a Storefront 2.0 site.
Open the Citrix Storefront console and you will see a very similar layout to the current console We will begin by creating a new store:

Step one is to create a store name. We recommend using a simple name as this becomes part of the URL that you are using to access the farm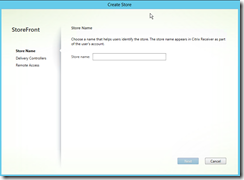 Next we need to add the delivery controller. This will be the servers name by default and this will be configured on port 80. Here you can add AppController Server, VDI-In-A-Box, XenDesktop or XenApp hosts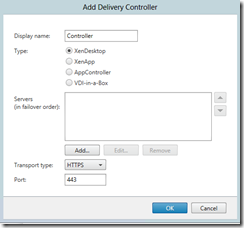 Next you can configure your NetScaler or Access gateway configuration if you are using these as your access methods. We are not going to run through this for this demonstration, but this is the same process for previous versions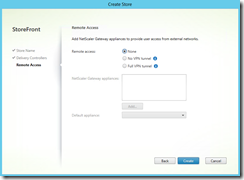 Finally Click create and the server will create your Storefront store and that is it done!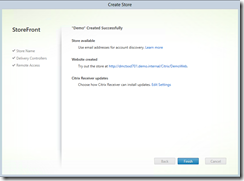 As you can see this is probably the simplest deployment of Citrix XenDesktop 7 to date. There are a  lot of design decisions that need to be planned out, and a large number of tools and technologies that we have not touched on such as Citrix XenApp and App-V integration.
If blog readers are interested in these features drop us an email, and we will address the topics over the coming weeks.
If you need any help or advice please feel free to get in touch and we will run through your requirements.
If you have any questions about the blog post please direct any questions to blogs@iconicit.co.uk