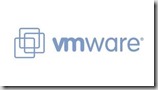 Iconic as vmware partners, are pleased to announce vCenter 5.1 Update 1a, released May 2013. This is the release that we, at Iconic, have been waiting for, as full official support of Windows Server 2012 as a vCenter Host is finally here.
As soon as the latest release was available we immediately downloaded it and upgraded both of our vCenter servers – Live and Demo Environments. We are pleased to report that all has worked flawlessly and operations are as expected – although ote if doing an in place Windows 2008 R2 Upgrade see our additional blog of minor issues we found – but nothing to worry about as long as you do it in the right order ! If you do encounter issues and require our help please contact us at enquiries@iconicit.co.uk
The ability to utilise the latest Windows 2012 Operating System has been welcome as Iconic were early adopters of Windows 2012 throughout our network..
A brief feature list has been included below to let our customers know what is included in this release.
What's New
This release of VMware vCenter Server 5.1 Update 1a offers the following improvements:
vCenter Server is now supported on Windows Server 2012
vCenter Server now supports the following databases.
Microsoft SQL Server 2012
Microsoft SQL Server 2008 R2 SP2
vCenter Server now supports customization of the following guest operating systems:
Windows 8

Windows Server 2012

Ubuntu12.04

RHEL 5.9
vCenter Essentials no longer enforces vRAM usage limit of 192 GB
With vSphere 5.1 Update 1, the Essentials and Essentials Plus licenses no longer restrict virtual machine power-on operations when the vRAM usage limit of 192 GB is met.
Full details of this release and important information can be found here
http://www.vmware.com/support/vsphere5/doc/vsphere-vcenter-server-51u1a-release-notes.html
If you have any questions about the blog post please direct any questions to blogs@iconicit.co.uk