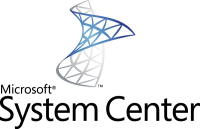 Microsoft Suite

Management Solutions

Microsoft System Center

Focusing on the Microsoft System Center suite of products, Iconic has expertise in the following products and dependant services:
System Center Configuration Manager

 

System Center Configuration Manager comprehensively assesses, deploys, and updates servers, client computers, and devices-across physical, virtual, distributed, and mobile environments. Optimised for Windows and tightly integrated with Windows 7, it is the best choice for gaining enhanced insight into and control over IT systems. With up to 70% of a system's total cost incurred in the form of maintenance, effectively managing a company's IT infrastructure is one of the best ways to help reduce total cost of ownership (TCO).

System Center Operations Manager

System Center Operations Manager uniquely enables customers to reduce the cost of data center management across server operating systems and hypervisors through a single, familiar and easy to use interface. Through numerous views that show state, health and performance information as well as alerts generated according to some availability, performance, configuration or security situation being identified, operators can gain rapid insight into the state of the IT environment, and the IT services running across different systems and workloads.

System Center Data Protection Manager

Data Protection Manager (DPM) 2010 is part of the System Center family of management products from Microsoft. It delivers unified data protection for Windows servers such as SQL Server, Exchange, SharePoint, Virtualization and file servers - as well as Windows desktops and laptops.

System Center Virtual Machine Manager

Virtual Machine Manager 2012 and Virtual Machine Manager 2008 R2 now with Service Pack 1 (SP1), helps enable centralized management of physical and virtual IT infrastructure, increased server utilization, and dynamic resource optimization across multiple virtualization platforms.

System Center Essentials 2010

Microsoft® System Center Essentials 2010 (Essentials 2010) is a new management solution in the System Center family of IT systems management products specifically designed for midsized businesses with up to 50 Servers and 500 Clients.

Essentials 2010 provides a unified management solution that enables IT professionals in midsize organizations to proactively manage their IT environment with increased efficiency.

Essentials 2010 provides a single solution with a single console for managing your servers, clients, hardware, software, and IT services for a unified experience.

Unified reporting based on the SQL Server™ 2008 reporting engine is provided to help you easily run, review, save, print or email information about the status of your IT environment. Expert knowledge is provided for managing your important platforms, applications and workloads. This knowledge includes support and diagnostic information for Server® and Client operating systems, Active Directory®, the Microsoft Office system, Exchange, SQL Server™, and IIS.

System Center Essentials 2010 is easy to deploy and maintain helping simplify complex management tasks for increased efficiency.
If you would like to find out more about how Iconic IT can help your business with our consultancy services then please contact us today on 0330 088 3338.