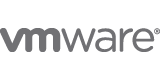 Vmware Suite

Datacentre Solutions - VMware vSphere

Run business critical applications with confidence and respond faster to your business needs with VMware vSphere, the industry-leading virtualisation platform for building cloud infrastructures.

vSphere accelerates the shift to cloud computing for existing datacenters, while also underpinning compatible public cloud offerings, paving the way for the only hybrid cloud model.

All members of Iconic are VMware Accredited Professionals (VCP) and specialise in the vSphere environment with many years hands on experience in designing, implementing and installing VMware vSphere versions.

The following core features are a part of the vSphere platform:
 
•    Compute
•    Network
•    Storage
•    Security
•    Availability
•    Automation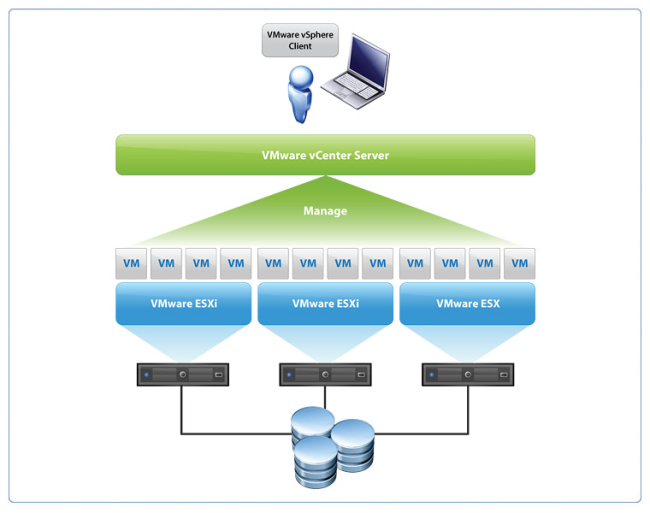 vSphere ESXi
Provides a robust, production-proven, high performance virtualization layer that abstract server hardware resources and allow their sharing by multiple virtual machines.

DRS
Align compute resources with business priority by automatically load balancing across hosts. Optimize power consumption by turning off hosts during lower load periods.

vMotion
Eliminate application downtime from planned server maintenance by migrating running virtual machines between hosts.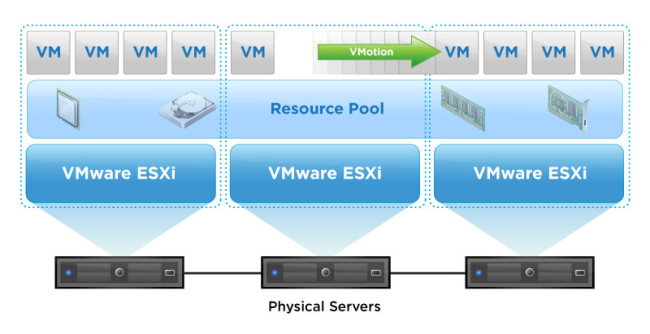 Network
vSphere virtual networking provides network services optimized for the virtual environment, along with simplified administration and management. Learn more about network virtualization features.

Network I/O Control
Define priority access to network resources according to established business rules.

Distributed Switch
Centralize network provisioning, administration, and monitoring using datacenter-wide network aggregation.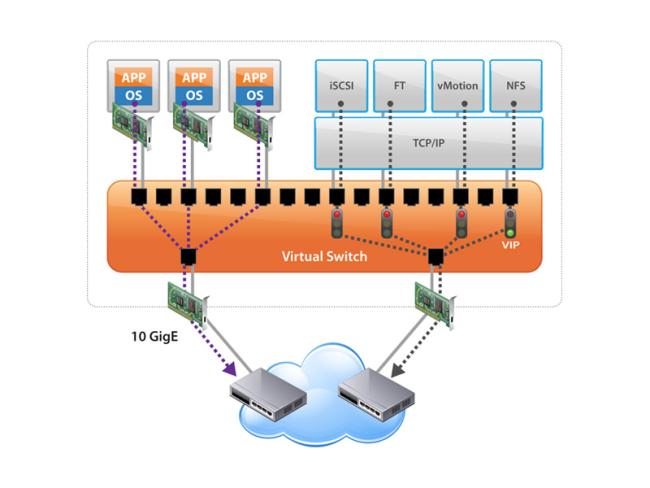 Storage
Storage services abstract away the complexity of back-end storage systems and enable the most efficient utilization of storage in virtual environments. Learn more about virtual storage features.

Storage DRS
Storage DRS provides smart virtual machine placement and load balancing mechanisms based on I/O latency and storage capacity.

Profile Driven Storage
Reduce the steps in the selection of storage resources by grouping storage according to user-defined policies.

Storage vMotion
Perform proactive, non-disruptive storage migration, eliminate virtual machine storage I/O bottlenecks and free up valuable storage capacity.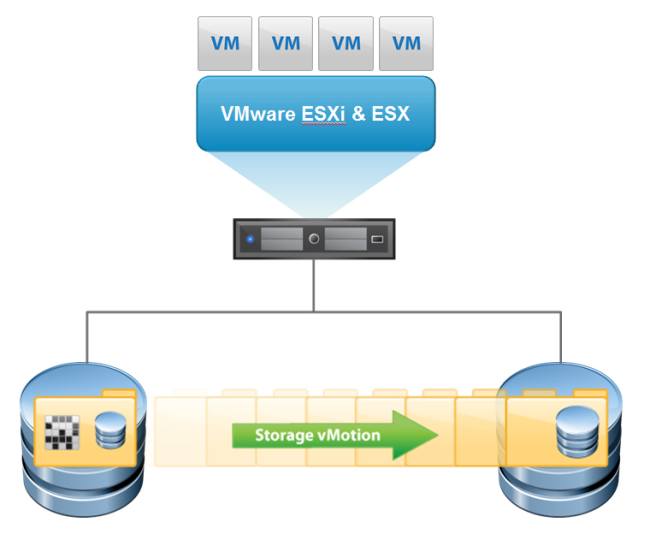 Storage I/O Control
Prioritizes storage access by continuously monitoring I/O load of a storage volume and dynamically allocating available I/O resources to virtual machines according to business needs.

VMFS
Simplify virtual machine provisioning and administration with a high performance cluster file system optimized for virtual machines.

Storage Thin Provisioning
Dramatically increase virtual machine storage utilization by enabling dynamic allocation and intelligent provisioning of physical storage capacity.

Storage APIs
Enhance your storage awareness, data protection, and array integration as well as take advantage of multi-pathing capabilities offered by third-party storage vendors.

Security
VMware offers the most robust and secure virtualization platform available. Learn more about virtualization security features.

vShield Zones
Protect virtual machines with an application aware firewall.

vShield Endpoint
Eliminate anti-virus footprint in virtual machines and improve AV scan performance by offloading AV functions to a hardened security virtual machine.

Availability
Increase availability of all aspects of your infrastructure, including applications, storage resources, infrastructure and management. Learn more about virtualization availability features.

High Availability
Provide high availability across your entire virtualized IT environment without the cost or complexity of traditional clustering solutions.

Fault Tolerance
Provide continuous availability for applications with zero data loss in the event of server failures.

Data Protection
Protect your data through fast, agentless backups to disk, with de-duplication to minimize use of backup disk space.
Compute
Virtualize x86 server resources and aggregate them into logical pools that can be allocated to multiple workloads. Learn more about compute features.

Replication
Eliminate third-party replication costs by using built-in vSphere Replication.

Automation
Automation provides accurate, consistent and repeatable solutions that saves IT administrators time and effort. Learn more about virtualization automation features.

Auto Deploy
Deploy and patch vSphere hosts in minutes.

Host Profiles
Create a profile once and then use it to set up multiple vSphere hosts.

Update Manager
Reduce time spent on routine remediation by automating the tracking, patching and updating of your vSphere hosts, as well as applications and operating systems.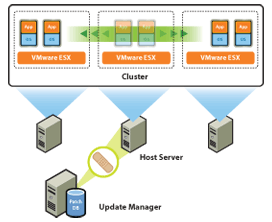 If you would like to find out more about how Iconic IT can help your business with our consultancy services then please contact us today on 0330 088 3338.