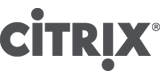 Citrix Suite

Application & Desktop Virtualisation
Citrix XenApp

Citrix XenApp is an on-demand application delivery solution that enables any Windows application to be virtualised and then instantly delivered as a service to users anywhere on any device. All virtualised applications are centralised and managed in the datacentre.

Flexible virtual application delivery allows IT staff to manage a single instance of each application in an application hub located at the datacentre. Applications are then delivered via application streaming to Windows desktops for offline use or run on high-powered servers in the datacentre for online use on any device or operating system.

Why use XenApp?

In use by over 100 million users worldwide, XenApp has a long and proven track record for virtualising applications. XenApp has the proven power to reduce the cost of managing applications by up to 50 percent and allows IT staff to respond to application issues much more rapidly compared to delivering applications to users distributed across different locations and network links.

Compared to traditional application deployment methods, application management is improved by:

Centralising applications into the datacentre to reduce costs

Controlling and encrypting access to data and applications to improve security

Delivering applications instantly to users anywhere

Citrix XenDesktop

Citrix XenDesktop is a desktop virtualisation solution that enables Windows desktops and applications to be virtualised and then be instantly delivered as a service to users anywhere on any device. You can deliver individual Windows, web and SaaS applications, or entire virtual desktops. The applications and desktops can be accessed from a wide variety of devices including PCs, Macs, tablets, smartphones, laptops and thin clients.

Why XenDesktop?

XenDesktop is a comprehensive, end-to-end desktop virtualisation solution that includes all the capabilities required to deliver desktops, applications and data securely. It is trusted by the world's largest organizations and has won numerous awards for its leading-edge technology and strategic approach to desktop virtualisation.

XenDesktop provides a number of options that allows an organisation to implement a desktop virtualisation solution customised to their needs and IT strategy without paying for features that are not required or desired.

Citrix XenDesktop helps businesses:

Enable employees to work from anywhere thus increasing workforce productivity

To take advantage of the latest mobile devices to allow innovation to occur throughout the organisation

To rapidly adapt to change by leveraging a fast and flexible solution which delivers desktop and applications for offshoring, mergers & acquisitions, branch expansion and other initiatives

Transform desktop computing with centralised delivery, management and security

Citrix XenClient?

XenClient is a high-performance, bare-metal hypervisor which is installed on an end users device. It divides the physical resources of the device to enable multiple operating systems to run side-by-side while completely and securely isolated.

Why Citrix XenClient?

XenClient is the first enterprise class, bare metal client-side hypervisor which delivers near-native performance, has wide platform support, is easy to use, and has enterprise management capabilities. Some of the benefits include:

Workers can use their virtual desktops anytime, anywhere and even offline. This enables productivity regardless of where their work takes them.

Multiple computers can be run on a single laptop. With the ability to run multiple virtual desktops locally in full isolation, workers and IT staff are given greater flexibility to perform tasks that would have been impossible on a traditional endpoint.

Enhanced IT efficiency. Virtual desktops can be created, secured, deployed and moved across any XenClient-supported hardware. This reduces the administration overhead on IT staff and simplifies disaster recovery for laptop users.

High-definition experience. XenClient is optimised for Intel vPro technology, enabling a high-definition experience while maintaining security on systems that have Intel vPro technology built in.

VDI-in-a-Box

Citrix VDI-in-a-Box is an affordable all-in-one desktop virtualisation solution that brings the benefits of desktop virtualisation to any organisation regardless of size. Small and medium sized businesses can take advantage of the benefits provided by enterprise level desktop virtualisation even when working within a tight budget and with limited resources. The solution runs on off-the-shelf servers which IT staff use to deliver centrally managed virtual desktops to users regardless of the device they use. Users then have the freedom to work from anywhere while lowering costs and improving security.

Why VDI-in-a-Box?

VDI-in-a-Box simplifies the setup and management while reducing costs when compared with an enterprise class VDI solution. A traditional, enterprise class VDI deployment would include load balancers and connection brokers to manage the desktop sessions with high availability, servers to provision and manage the desktops, and management servers to control the environment. VDI-in-a-Box combines all this functionality into a virtual appliance. The key benefits of VDI-in-a-Box are:

High Availability without Shared Storage. Traditional VDI solutions require shared storage to deliver high availability. Usually this requires the expense of a SAN with high-speed interconnects. VDI-in-a-Box removes this requirement provides scalable high availability using inexpensive direct-attached storage. When run on two or more servers, VDI-in-a-Box automatically load balances and maintains redundancy.

Start Small and Deploy in Phases Using Current Budgets. Citrix VDI-in-a-Box runs on inexpensive commodity servers so you can start with just one or two servers and scale the deployment as needs grow. Since the upfront investment is minimal, VDI-in-a-Box can be used to prove the concept of virtual desktops and then scale the solution from there.

Organisational or Cultural Change Not Required. Traditional VDI requires collaboration across storage, server and desktop IT teams. VDI-in-a-Box provides a management interface which is intuitive to existing desktop IT and abstracts virtualisation details. This makes the set up and management of the solution simple without requiring additional expertise.

Avoid Management of Bottlenecks Caused When Scaling Traditional VDI. As a Traditional VDI solution scales, a number of bottlenecks need to be managed due to the solutions centralised nature. Bottlenecks can appear at the connection servers, management servers and shared storage pools. Citrix VDI-in-a-Box inherently has a grid architecture which avoids issues such issues as "boot storms" that create bottlenecks in traditional VDI architectures.
If you would like to find out more about how Iconic IT can help your business with our consultancy services then please contact us today on 0330 088 3338.