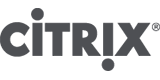 Citrix Suite

Secure Application & Desktop Delivery
Citrix Access Gateway

Citrix Access Gateway secures access to applications, desktops and data from untrusted networks such as the Internet. Administrators can employ granular control over what remote users can access while providing users with the flexibility to remotely work from anywhere. When deployed with Citrix Branch Repeater, Access Gateway provides secure, accelerated access virtual desktops and applications. Access Gateway is available as both physical and virtual appliances which provide flexibility of deployment options to meet any organisations access requirements.

Why use Access Gateway?

Citrix Access Gateway provides the best secure application access solution for Citrix XenApp and Citrix XenDesktop virtual desktops and applications. By using Citrix Access Gateway with XenApp and XenDesktop instead of third party solutions or Citrix Secure Gateway, organisations can realise the following benefits:

Reduce costs due to easier configuration and maintenance.

Increase scalability by more than 10 times by supporting up to 10,000 concurrent users on a single appliance.

Minimise the administrative overhead of client maintenance by using web-deployed, auto-updating clients or clientless access options.

Tighten security by using a hardened appliance that is easier to maintain, upgrade, and lock down.

Gain granular access control by using integrated HDX SmartAccess capabilities.

Improve availability by configuring clustering and high availability (HA) pairs in the Enterprise Edition of Access Gateway.

Reduce the number of remote access points by combining your traditional IPSec VPN and Secure gateway into a single appliance.

Citrix NetScaler App Firewall

Citrix NetScaler App Firewall is an application security solution that blocks known and unknown attacks which target web and web service applications. Placed directly in front of web servers, the solution analyses all traffic between the application and user in both directions without requiring any modification to applications including secure connections.

Why use NetScaler App Firewall?

The Application Firewall hybrid security model blocks all known and day-zero application-layer attacks. Any web application behaviour which deviates from normal application use is treated as potentially malicious and blocked. A second level of protection efficiently scans the traffic against thousands of automatically updated signatures. Below are the key defences employed by a NetScaler Application Firewall.

Cross-Site Scripting

Cross-Site Request Forgery

SQL Injection

XML Security

Buffer Overflow

Data Theft

In addition, Application Firewall ensures Payment Card Industry Data Security Standards (PCI-DSS) compliance through its PCI-DSS support and reporting tool. The compliance reporting tool shows Application Firewall settings relevant to PCI-DSS, how they should be configured and if they are being met. If a setting is found to be non-compliant, Application Firewall provides steps to rectify the situation. At a glance it is easy to determine if credit card blocking has been enabled and whether confidential fields have been configured and activated.
If you would like to find out more about how Iconic IT can help your business with our consultancy services then please contact us today on 0330 088 3338.