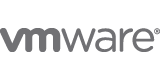 Vmware Suite

Application Solutions

 vFabric

vFabric Suite is a lightweight, scalable, integrated middleware suite for data-intensive custom applications, whether on-premise or in the cloud. Optimized for the open source Spring Framework which is used by more than 50% of Java's developers worldwide, vFabric is ideally suited for VMware vSphere virtual infrastructure and provides a clear pathway to the cloud for your custom applications.
Reduce time to market via Spring Framework integration
Bring benefits of virtualization to application middleware
Easily provision & scale out application infrastructure
VMware vFabric is comprised of the following:
The Spring framework used by millions of developers to build modern applications.
VMware vFabric tc Server: An enterprise version of Apache Tomcat application server that is optimized for Spring and VMware vSphere
VMware vFabric GemFire: A data management platform that provides real-time access to globally distributed data, speeding performance and eliminating database bottlenecks
VMware vFabric Enterprise Ready Server (ERS): An enterprise version of the Apache web server that distributes and balances application load, ensuring application performance
VMware vFabric Hyperic: Proactive performance management solution for transparent visibility into modern applications in physical, virtual, and cloud environments
RabbitMQ: A cloud-ready messaging service that facilitates communications between apps both inside and outside the datacenter
If you would like to find out more about how Iconic IT can help your business with our consultancy services then please contact us today on 0330 088 3338.