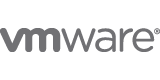 Vmware Suite

VMWare Desktop Solutions

Simplify desktop and application management while increasing security and control with VMware View. Deliver a personalized high fidelity experience for end-users across sessions and devices. Enable higher availability and agility of desktop services unmatched by traditional PCs while reducing the total cost of desktop ownership up to 50%. End-users can enjoy new levels of productivity and the freedom to access desktops from more devices and locations while giving IT greater policy control.

Simplified Desktop Management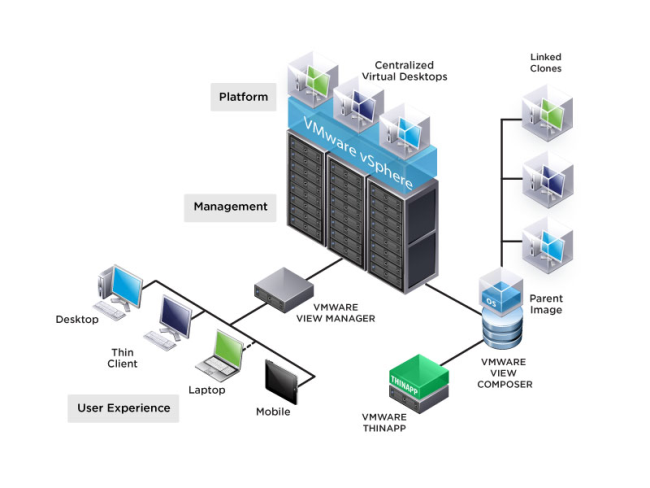 Automated Desktop Provisioning
VMware View Manager provides a single management tool for greater IT efficiency to provision new desktops or groups of desktops, and an easy interface for setting desktop policies. Using a template, you can customize virtual pools of desktops and easily set policies, such as how many virtual machines can be in a pool, or logoff parameters.

Streamlined Application Management
VMware ThinApp application virtualization separates applications from underlying operating systems and reduces conflict between the OS and other applications for increased compatibility and streamlined management. Applications packaged with ThinApp can be run centrally from the datacenter, deployed locally to physical or virtual desktops or on USB drives for deployment flexibility.
Advanced Virtual Desktop Image Management
VMware View Composer enables the rapid creation of desktop images from a golden image. Updates are instant and guaranteed across any number of virtual desktops. When combined with ThinApp IT administrators can reduce the number of total images, storage requirements and operational costs.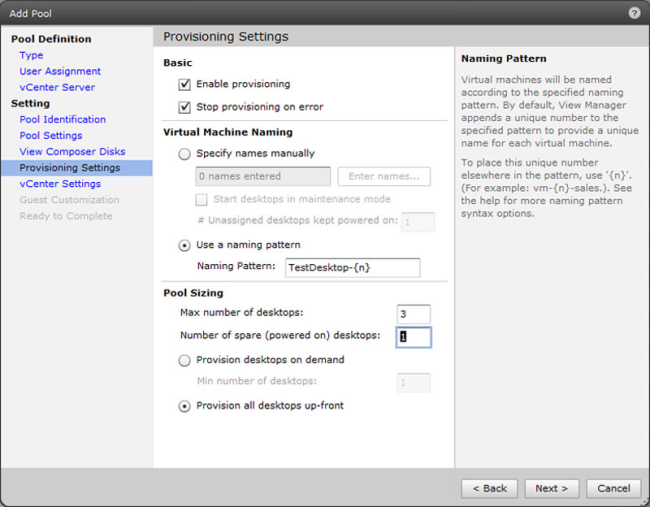 Automate Desktop Operations Management
VMware vCenter Operations Manager for View allows administrators to gain insight into desktop and infrastructure performance, quickly pinpoint and troubleshoot issues. Administrators can optimize resource utilization, and proactively manage the desktop environment through the management dashboards. vCenter Operations Manager for View is an optional add-on for View customers.
Built-in Security
Maintain control over data and intellectual property by keeping it secure in the datacenter. Encrypted protocol traffic provides secure end-users access virtual desktops inside or outside of the corporate network. Integration with vShield Endpoint enables offloaded and centralized anti-virus and anti-malware (AV) solutions. This integration helps to eliminate agent sprawl and AV storm issues while minimizing the risk of malware infection and simplifying AV administration. VMware View also supports integration with RSA SecureID for 2-factor authentication requirements.

Superior End-User Experience
VMware View with PCoIP display Optimized and Adaptive Experience
protocol delivers high-performance desktop experience across the LAN or WAN. Built for desktop delivery, VMware View with PCoIP dynamically adjusts to network conditions to enable the most productive environment. Optimization controls enable IT administrators to customize protocol settings to adjust bandwidth use and session density by user, use case or available network conditions.

Unified Communications Integration
View Media Services for Unified Communications delivers a seamless end-user experience with optimized VOIP performance. End-users experience an integrated softphone and desktop experience that follows them while the integration architecture ensures quality of service for VOIP and virtual desktop performance.

Personalised Experience
View persona management provides end-users with a consistent, personalized experience while enabling IT to deploy lower cost stateless floating desktops. Enable lower IT costs, better management while giving end-users their "look and feel" with faster desktop log-in times.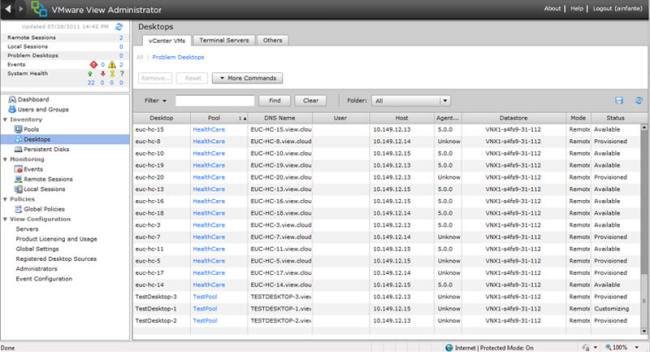 Media Services Delivers a Rich Experience
Ensure end-user productivity by enabling View desktops with capabilities for a wide variety of end-users like 3D graphics, multi-monitor configurations, ability to play rich media content and easily access locally attached peripherals such as printers, scanners and mass storage devices.

Flexible End-User Access

A Desktop that Follows Me
VMware View Client allows you to use existing Windows, Mac or Linux based laptops or desktops, thin clients, zero clients or mobile devices to access your virtual desktop form the home or office. VMware supports a wide variety of third-party thin client and zero client devices. For a complete list of supported thin and zero client devices, please refer to the VMware View Hardware Compatibility List (HCL)

Offline Mobility
VMware View Client with Local Mode enables productivity for mobile and offline end-users while leveraging the centralized provisioning and policy control for IT. Simply download an encrypted virtual desktop onto the local client device where the operating system, applications and data can be securely accessed with or without a network connection. Any changes can be synchronized back to the datacenter when back on the network.

Embracing New Devices
Take your desktop on the go with the VMware View Client for iPad or Android and leverage the high performance VMware View with PCoIP display protocol on your tablet across the LAN, WAN or 3G. Integration with the VMware View Security Server ensures simple and secure access for end-users.

Cloud Computing Availability and Scalability
Built on industry leading VMware vSphere, VMware View revolutionizes desktops into highly available and agile services delivered from your cloud. Deliver new levels of availability, scalability, reliability to desktops unmatched by traditional PCs. VMware ESXi, the gold standard for hypervisors delivers security, simplicity and standardization to accelerate your datacenter transformation to private cloud. Optimized for desktop delivery, vSphere easily scales to support thousands of high performance virtual desktops. Easily ensure high availability of desktop services with automatic failover and cost-effective protection against unplanned downtime to meet service level agreements. Eliminate planned downtime for maintenance with live migration capabilities for virtual desktops and disks. Dynamically allocated computing resources to virtual desktops based on business priorities, reducing management complexity and ensure high performance.
If you would like to find out more about how Iconic IT can help your business with our consultancy services then please contact us today on 0330 088 3338.